Events
Connectez-vous sur U3e pour voir tous les évènements disponibles.
---
2 diplômés de l'iaelyon lancent Patte Blanche, atelier haute-couture éco-responsable
Evènement carrières
iaelyon
From 24/06/2021 to 14/09/2021
From 11h22 to 11h45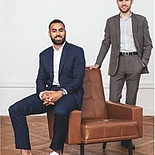 Patte Blanche, marque de costumes et tailleurs « sans compromis entre qualité, élégance et éco-responsabilité », a été imaginée par Théo Egea et Romain Fays. Les premiers modèles seront disponibles en ...
More information
Stud'Expert 2021 : 20ème rencontre Etudiants, Experts-comptables, Commissaires aux comptes. Cabinets, réservez votre stand !
Forum
iaelyon
From 14/09/2021 to 14/09/2021
From 14h00 to 17h00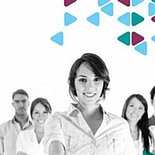 Venez recruter vos futurs stagiaires, alternants et collaborateurs sur le Forum de recrutement, ouvert à tous les étudiants et diplômés de l'iaelyon des filières Audit, Comptabilité et Gestion, ainsi ...
More information